Fetish Style
Lorem ipsum dolor sit amet
Boutique Style
Lorem ipsum dolor sit amet
Our story started in the basement of 84 Christopher Street, Manhattan, NY. J Kim is the founder and CEO of London Boutique. In the early 90's he noticed that there were very few businesses selling leather apparel for the community of gay men. He saw this as an opportunity to make leather apparel to support the community and provide leather apparel for them to explore the new side of fashion. J Kim uses part of the basement as a small factory space to make hand-made leather apparel and the rest of the space was used to display the products. J Kim would make leather pants, harnesses, jockstraps, leashes, and more. Then he started to grow his business by adding sex toys into his inventory, which soon came to be London Boutique in 1997. Throughout time London Boutique has rapidly expanded to six locations in New York. 
London Boutique retail stores embody two concepts, boutique style, and fetish style to provide our customers with an unbiased retail experience. Our products satisfy our customer needs to enhance their sexual health. We are not limited to one concept because we are dedicated to fostering inclusivity and a welcoming experience for all our customers.
Queens - Newyork
7803 Roosevelt Ave, Jackson Heights, NY 11372
Queens - Newyork
9309 Roosevelt Ave, Jackson Heights, NY 11372
Queens - Newyork
31-45 Steinway Street, Astoria, NY 11103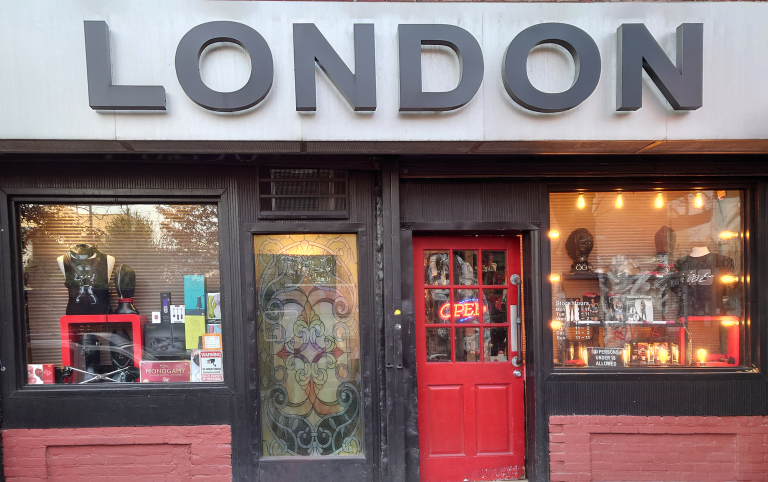 167 Bedford Ave #1R,
Brooklyn, NY 11211
84 Christopher Street #4253,
New York, NY 10014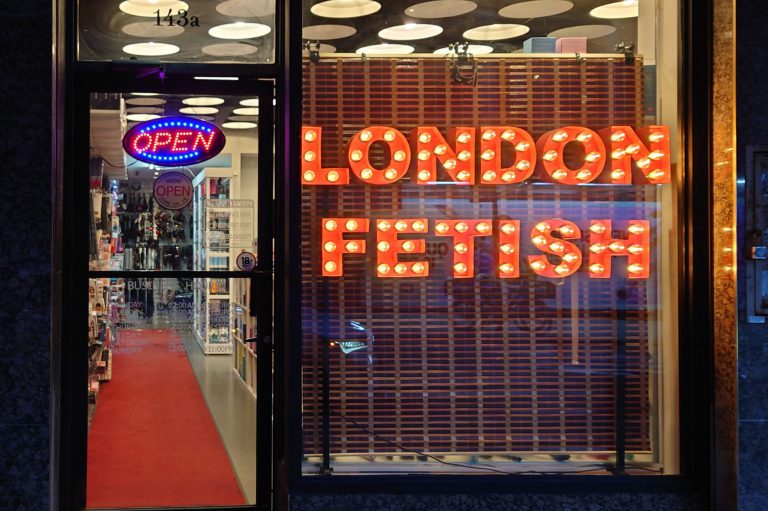 143A Orchard Street,
New York, NY 10002
Excelentes productos y un lugar muy discreto donde puedes adquirir cualquier juguete sexual o accesorios (Translated by Google) Excellent products and a very discreet place where you can buy any sex toy or accessories
I recently stopped by this store to pick up something nice for Valentines Day, and I was so amazed at how attentive all the workers were. I highly recommend asking Lis for help. She was super great and was so kind. The store has a really nice and wide variety of lingerie selections. I walked in planning to buy one but ended up buying a bunch. I literally love everything that I bought, and i'll def be back! I also think the store went under renovation, so it looks super nice. Highly recommend checking the store out!
Perfect place for all sorts of bachelorette party goodies. My girlfriends and I had a great time shopping for my best friends bachelorette party here last week. Store was well organized and the staff was very helpful in getting us what we needed. Definitely will be going again soon!
Could not have been friendlier or more helpful. A genuine knowledge of products and how to keep a safe environment. I highly recommend this location to anyone. The staff is so kind, funny, and knowledgeable. If I could rate my experience higher than a 5, I would.
It was nice inside and all things are properly managed . The employees there are nice and friendly.I love this spot🙏👍
[rt-testimonial id="3779" title="Testimonial"]